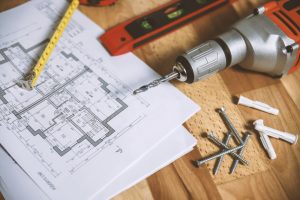 If you are an apartment dweller, you might have experienced the feeling you get while approaching your home as you see your tower from a distance. You might have also had the feeling of arriving home when your car enters your apartment complex. However, in reality, you arrive at your zone only at the moment the lift opens on your floor. Your immediate neighbors are the people staying on the same floor as well as the floors just below and above yours. Hence, understanding the Unit Plan starts right from your lift lobby.
An effortless, clutter-free, and direct access from your lift to your home's doorstep is the first and foremost thing. The lift lobby should be well lit with natural light and should have a minimum width of 2.5 m (8.20 ft) to avoid a sense of congestion. As we say, the first impression is the best one this lobby is to be the face of your house for your visitors. In our previous blog, Homebuying Tips – A Homebuyer's Guide to Smart Choice of House: Understanding a Layout Plan, we enumerated the points you should consider while analyzing a Layout Plan. In this blog, we will take you through the factors you should understand and validate in a Unit Plan in terms of the quality of the spaces and arrangement of the same.
Aspect 1: Room Sizes and Alignment
A decent size for all the rooms and a good alignment of the rooms such that there is no wastage of space, is the least a buyer should expect. Just as having space is necessary, having made efficient use of it is also vital. Check if there are extra corridors or cramped areas created in the plan. You should always keep in mind the fact that you are paying for every square foot of space. Therefore, you cannot afford to have wastage of spaces. Hence, ensure that there is optimum use of available areas.
It is necessary to ensure that the sizes of bedrooms are adequate, which can be a minimum of 12 ft one side excluding the wardrobes and the washrooms. Kitchen space needs to be planned by keeping the work triangle in mind. It is a concept that prescribes the placement of the burner, sink, and a refrigerator. According to the theory, when these three components are at a prescribed distance, the kitchen will be used most efficiently, thereby reducing the number of unnecessary steps taken by the cook.
It is always advantageous to have defined storage spaces within the apartment. The storeroom and utility balconies perform better when they are designated in the unit plan. Also make sure that all the equipment positions are defined in the Unit Plan, for example, washing machine, OTG, refrigerator, etc. If not defined in the plan, these are going to eat up extra space and eventually you will experience the lack of room size once you install all the necessary electrical appliances.
Aspect 2: Well lit and Airy Spaces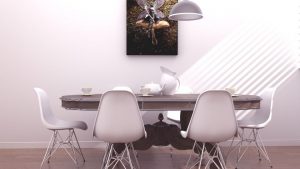 The key to a quality home is about having well lit and airy spaces. Welcoming natural light into your homes is very important due to several reasons. To substantiate this numerically, here is the result of what scientists found about this phenomenon. Researchers at the University of Oregon found that in rooms that do not receive adequate sunlight, 12% of the bacteria, on an average, were alive and able to reproduce. However, in rooms exposed to daylight, only 6% of viable bacteria sustained. Secondly, sunlight is a free source of Vitamin D. Additionally sunlight can help enhance your overall mood thereby reducing fatigue and inactivity. Although, if you want to cut out sunlight, you can use heavy curtains.
All washrooms and kitchens need to be naturally ventilated; avoid shaft ventilation. At the same time, make sure all your window and door glasses are made of toughened glasses with a minimum thickness of 10 mm to avoid any mishap. A toughened glass undergoes chemical and thermal treatment to increase the force required to break it. Thus, the glass will not shatter under extreme pressure or force. Sunlight reaching every corner of your house is a value addition that only a good architect can provide. Only if your unit is open from two or three sides, would cross ventilation within the apartment be possible. It is necessary as each room should have enough ventilation for the homes to breathe.
Aspect 3: Orientation of the Unit and Climatic Comforts
The orientation of the housing unit conveys the climatic comforts within the house. Climatic comfort is the level of comfort that the external weather and general climatic conditions provide. Hence, it is necessary to identify the amount of sunlight that enters every room. It would be helpful if you can visit the unit during different hours of the day to understand the intensity of light and heat within.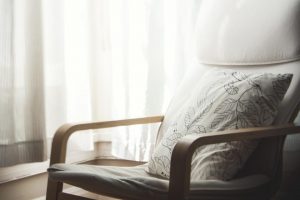 The rooms oriented towards the west, might receive harsh sunlight in the afternoon and would remain hot till later hours of the day. While the rooms oriented towards the east would be receiving morning sun and will cool down during second half of the day. Avoiding the western sun in the living room and master bedroom would be apt. An understanding of sun exposures (or how the light from each direction affects your home) can help you choose a unit of your preference. Rooms facing west can be treated with blinds or heavy curtains to cut out heat gain. Heat gain is the term used to define the rise in temperature within a space due to heat from a heat source.
While living in a residential society or any civilized  society for that matter, there are several unwritten etiquettes one must follow. One such factor is making sure that you are not too loud. Hence, you should check whether your unit is soundproof. Just as how you make sure that noises do not escape your home, you should also check if unnecessary noises reach your house. If your unit shares a wall with your neighbor, you need to verify the acoustic privacy within.
What are the common factors people tend to overlook while choosing a house?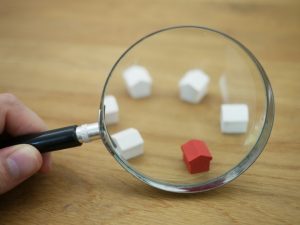 In conclusion, your well-being is the sum of the external and internal factors around you that may directly or indirectly affect you. It is the experience of wellness, contentment, and prosperity that makes each home unique. Even though you may not give it any thought, your house plays a pivotal role in maintaining this state of mind. Hence, having a home that improves your well-being is essential. To achieve this, these elements we mentioned are crucial. All the best and happy homebuying!