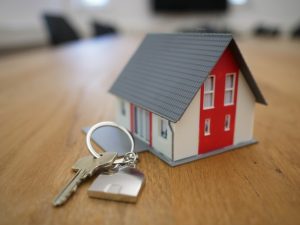 Home buying is a huge investment and a-once-in-a-lifetime experience for most. Hence, it is essential to take the time to decide.
Every time you change your house, you vow that it is the last time you are going to do it, but a few years later, you realize that the home is too small to accommodate all your needs. Besides, you may face challenges such as seepage, plaster falling off, cracks and what not, making life an irritating mess and you find yourself hunting for a new place.
Have you ever wondered how is it to be done or whom to consult for better insights into a smarter deal? Or are you expecting your dealer or broker to do all the necessary homework for you? Here are a few tips that every apartment buyer should keep in mind while buying a new place. These are curated after noting down the common factors people tend to overlook while choosing a home. Although these are aimed at helping families to buy a house, bachelors and families who are in search of a decent place to rent out can also keep the following points in mind.
Location
Location, in terms of a 5-km radius, is the first factor you need to freeze before you start with your search for the dream home. Location plays a vital role in deciding not just your property value but also your convenience and easy accessibility to office, family and friends. Further, proximity to schools, hospitals, malls, clubs, etc. should also be kept in mind depending on your needs and lifestyle. Airports and railway stations can be secondary factors if you are not a frequent traveler of these modes.
Make a list of the residential projects in the locality
Having a list of all the residential projects in your desired locality will help you compare and analyze the suitability of each against your requirement, rather than letting the dealer or agent guide your choice and thoughts. For example, if you are looking for a 2BHK, you should make a list of all the builders offering 2BHKs. This comparison will give you an idea of the factors you might need to consider before making your choice. Although this may seem tedious and unnecessary, this will provide you with a better overall understanding of the product that you will receive. In the next step, you can eliminate them one by one while keeping your priorities in mind.
Ensure and analyze the construction quality of builders
Among the several factors that need to be analyzed, this is of top priority. Builders may have an extravagant office and other settings to "show off" their credibility, however, you may become a victim of fraud. Hence, it might look like it is better to go with trusted names so as not to take risks while investing money. However, it is likely that the quality of projects can vary, even if they belong to the same builder. Hence, if you have budget constraints, you can explore the construction quality of new builders. For this, visiting their construction site and closely observing their quality control standards, materials used (project specifications) and organizational strength would be necessary.
Analyse the architectural quality of the project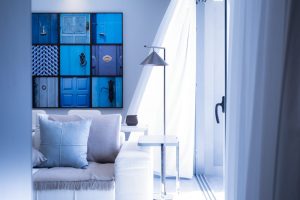 The architectural quality of a project refers to the quality of spaces both in the layout plan and unit plan. There is a general tendency for people to confuse the term architecture with aesthetic elevation. The elevation is just creating a visual appeal but, the places that you move around and experience is much more valuable than that. While the former gives an identity to your home or the project, the latter can affect your emotional and physical well-being, Though both the factors are equally important, the quality of spaces in a plan should be given priority.
The layout and unit plan needs to be studied thoroughly before making your decision to invest. You need to look for the kind of spaces that you would require in both (like child-friendly, disabled friendly, safety, room sizes, etc.). Every layout plan needs to be unique to the site's conditions of wind movements and tower orientation to minimize heat gain. Heat gain is the transfer of heat into your home through the physical barrier. There is no one standard solution that can be suited to every site. It should be uniquely crafted, keeping in mind the site context and client requirements, which in this case is the builder himself. Builder is he who decides the density or the number of towers and apartments in a project.
Click Here: Homebuying Tips: Understanding a Layout Plan
Homebuying Tips: Understanding a Unit Plan
Understand the carpet area being offered
Once you have come to an initial liking of a particular project, what you would need to understand is the actual area that you would get against the price charged. The carpet area is the area within the unit where you can spread a carpet. It is also the usable area that you can walk on within the house. You can calculate the same by adding your room sizes. This would help you to understand the actual space that you would get within the house/unit. Builders tend to add the common areas such as the corridor, lobby, lift, stairs, etc. and call it as the super area of the flat. In some cases, builders may even include a pool, clubhouse, garden etc. to the total area. Hence, as a buyer, you should be aware of these terms so as not to be disappointed later.
Ensure project is legally vetted
Getting into a legal battle after spending a handsome amount is not a pretty deal. Hence, check if the project has all the required statutory approvals and verify the validity of the same. At the same time, it would be a good idea to know who the other buyers are in the property or in the same tower that you are looking into. A transparent system of sharing the buyer's information can be requested to the developers. It is always better to know who your neighbors are rather than expecting a surprise.
Therefore, in conclusion, doing your homework is called for if you do not prefer to fall prey to the superfluous advertising strategies of the builders, thereby making an expensive mistake. Your requirement or vision for a well-organized, quality living should be the guiding factors while making your decision. It is not a lavish clubhouse or a luxurious building exterior that brings in comfort to your everyday life. Instead, quality spaces, the spatial arrangement of utilities, and quality construction all worked out to the last detail based on security standards are what you require.